Academics at GERG
Information for undergraduate and graduate students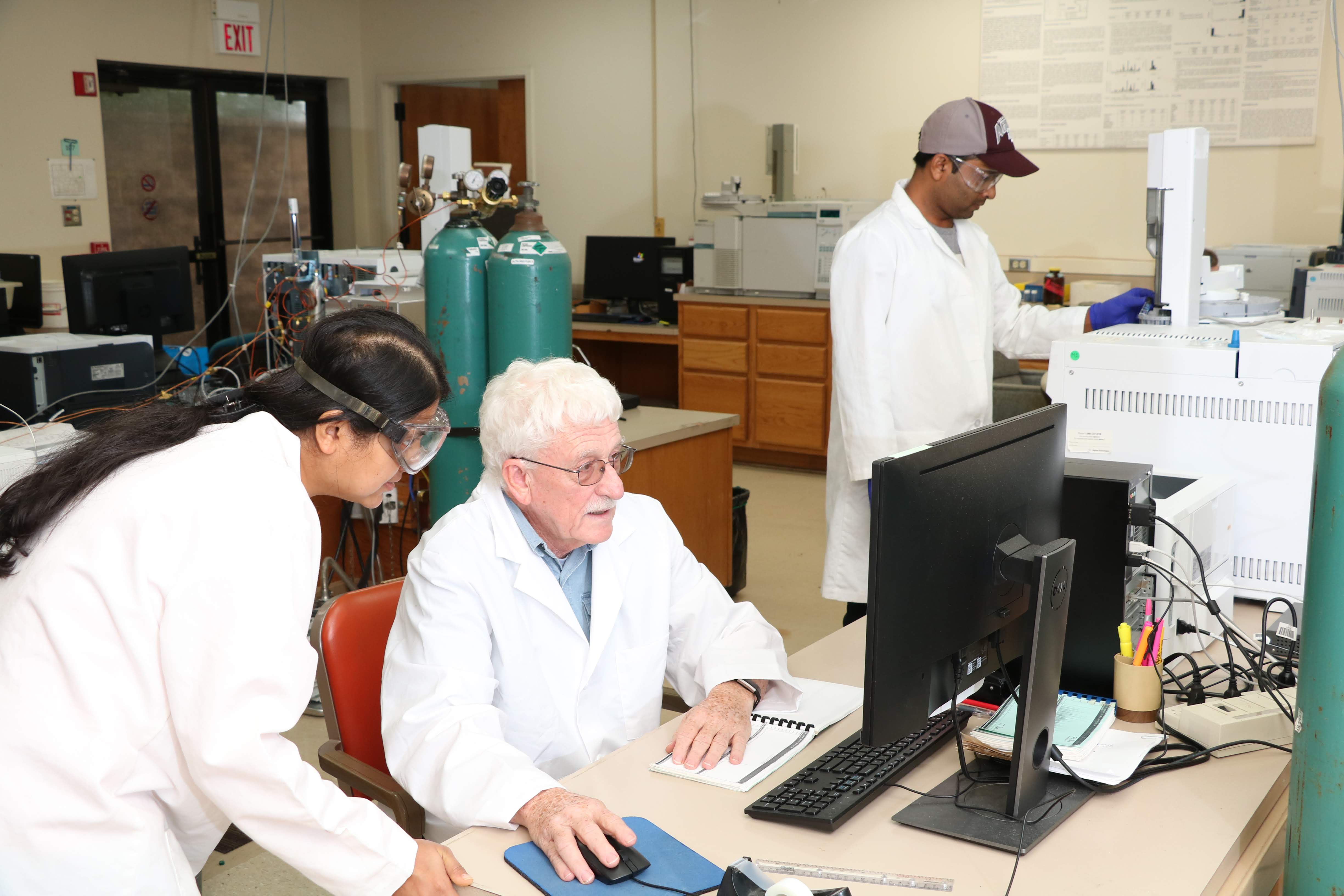 The Geochemical and Environmental Research Group (GERG) works closely with the Department of Oceanography to assist student research and oceanography-related training. GERG also provides opportunities for research, testing and instrumentation for students throughout Texas A&M.
Educational Opportunities
GERG scientists instruct students on marine contamination analysis and analytical chemistry. Technical support and training include mooring design and buoy deployment as well as electronic and data management of offshore platforms. As the new glider facility comes on line, GERG will be training on all aspects of ocean-observing operations.
Faculty Support
With joint appointments in the oceanography department and GERG, Terry Wade, José Sericano, and Tony Knap provide training courses in marine contamination measurement and instruction, especially for students from emerging nations. They also oversee internships for hands-on training programs in marine science.
Tony Knap has contributed to ocean education for more than 30 years. He is a member of the executive committee of the Partnership of Observation of the Global Ocean (POGO), which is dedicated to improving education in emerging countries in ocean observing. Knap was also a founder and host for the first Center for Excellence in Ocean Observing at the Bermuda Institute of Ocean Sciences.
José Sericano has conducted training courses and provided technical support to students at Texas A&M and internationally since 1991. He conducts one-to-three week sessions on the analysis of trace organic contaminants in various environmental samples. He is developing new short courses in contaminant methodology. His international experience includes missions with international organizations in Latin America (17), South East Asia (7), the Middle East (4), and Europe (3).
International Atomic Energy Agency, 14 missions
Asia Pacific Economic Cooperation/Korea Ocean Research and Development Institute, 6 missions
United Nation Environment Program, 5 missions
Regional Organization for the Protection of the Marine Environment, 3 missions
United Nations Environment Program-Caribbean Environment Program, Regional Coordinating Unit, 2 missions
Global Environment Facility, 1 mission 
Terry Wade has contributed to environmental ocean education for over 45 years. His international training experience has been in China, South Korea and Qatar. Wade is co-author of a chemistry workbook to educate international scientists on the use of standards and reference materials (Wade, T.L. and A.Y. Cantillo [Eds.] 1996. Use of Standards and Reference Materials in the Measurement of Chlorinated Hydrocarbon Residues. IGOSS Plan and Implementation Programme 1996-2003, IOC Technical Series 43, UNESCO 1996, 59 pp.).